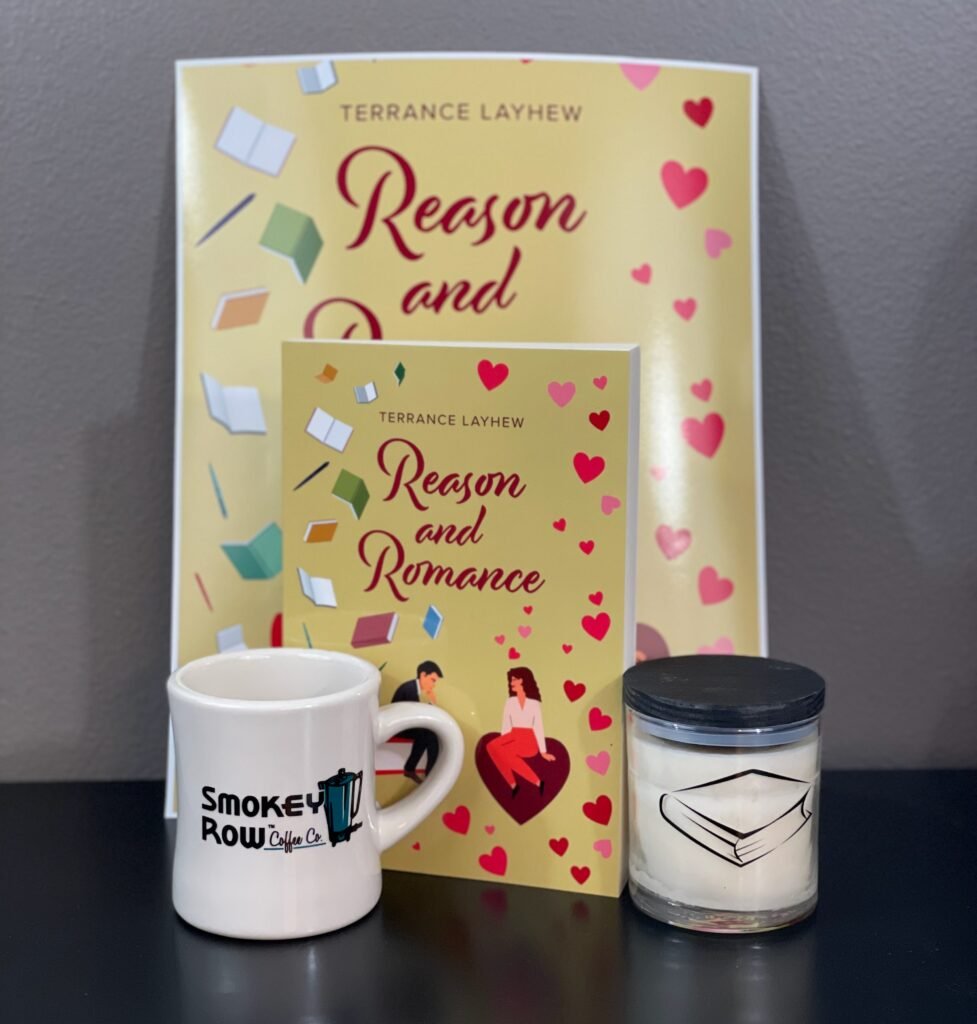 To celebrate the upcoming release of Reason and Romance, we're giving away a curated gift box.
Along with a signed copy of the book, the box includes: A book scented candle from Nostalgia designs, a ceramic diner mug from Smokey Row (the coffee shop featured in the book), and a poster of the cover art. Combined, everything in the giveaway box comes to a retail value of $70.00.
Reason and Romance will be released on May 3rd, and is currently available at all majority retailers online for pre-order.