The first interview on Suit Up Philosophy was a year ago! Hard to imagine. That guest will always be special. Charles Ardai, editor and co-founder of Hard Case Crime, came on the show to give us an education on the how Hard Case Crime started and sneak peak behind the scenes.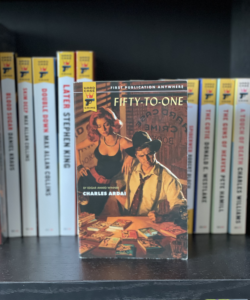 I'll always enjoy mysteries, thrillers, and a good old fashioned crime story. Hard Case Crime publishes these and more. Check out the interview and their incredible catalogue of books.
In no particular order, here are a few of my favorite Hard Case Crime books to get you started:
Little Girl Lost by Richard Aleas (Charles Ardai)
Say it With Bullets by Richard Powell
Read any of them and you'll find yourself with a pleasant page turner.